Welcome
Welcome to the website of the Wensum Valley Birdwatching Society
 WVBS is an active and friendly Norfolk  birdwatching society with  c130 members. Our indoor meetings  are held on the third Thursday of each month at 7.30p.m, and feature a guest speaker. They are held at Great Witchingham Village Hall, Hubbards Loke, NR9 5AZ. (Directions to the hall can be found at www.gwvh.org.uk).
We also organise bird-watching field trips each month to different outdoor venues.
Details of our activities are advertised here, on our Twitter site and in local parish magazines. For more  information about  WVBS, follow this website where you find further details of forthcoming events, and also recent reports about our Indoor Meetings and Field Trips.
 WVBS covers the area of the Wensum Valley  in Norfolk which follows the River Wensum between Norwich and Fakenham. (A map can be found by following the link in "Submit Your Bird Sightings").
Formed in March 2003, the society has the following aims:
Encourage and share the enjoyment of birdwatching in the Wensum Valley.
Encourage novice birdwatchers to take an active part in birdwatching.
Share information with other members.
Gather and collate data on birds in the area.
Participate in regional and national surveys within the defined area.
Liaise with other conservation groups within the area and more widely.
To administer the society in an environmentally sensitive manner.
We have a good mix of experienced birders and beginners and we are always happy to welcome new members and visitors to any of our activities. (If you are interested in joining follow the heading for "Join Us").
We look forward to welcoming you to one of our outdoor meetings, or our indoor meetings at Great Witchingham Village Hall, click here for directions 
Latest news.
Western Isles Trip 28th August 2020:
The Society has organised a members trip to The Western Isles with Oriole Birding who will chauffer us and guide us. Places are going quickly with only two remaining.  Prices confirmed at £1450 per person for two sharing, with a single supplement of £100. See Forthcoming Events for full details. If you require transport from Norfolk the minibuses will depart from Great Ryburgh and we will stay at a Premier Inn on the way to and from the Isles. The cost of the Premier Inn is an additional cost No supplement applies for transportation. Please contact wvbs.chair@gmail.com if you are interested or would like more information.
Indoor Meeting 21st November 2019.
Great Witchingham Village Hall 7.30p.m. Join David White from BTO to hear all about Garden Watch & Wildlife Surveys Guests are very welcome . Donation of £2 requested payable at the door.
Outdoor Meeting Horsey Windpump & Stubbs Mill – Sunday 24th November
Join David Gibbons for a day which is split into two parts , where you can join for either session or the whole day. Meet at Horsey Windpump (National Trust) for a 10.00 am start, We will walk around the area for around 2 to 3 hours on the lookout for Marsh Harrier and Common Cranes as target species.  Lunch can be taken back at the car park before we move to NWT Hickling Broad Visitor Centre for 2.30 pm for the Raptor Roost at Stubbs Mill. Once there we should enjoy the sight of many raptors returning to roost, on our last visit we had Merlin, Owls, Marsh Harriers and a Hen Harrier along with Common Cranes. Don't forget your wellies. For further info see the entry on Forthcoming Events.
Guests are very welcome if  they advise in advance, and we ask for a donation of £2 per person. If you would like to come along please contact wvbs.chair@gmail.com 
Christmas Social – Meal at The Swan Ringland 12th December 2019 6.30p.m for 7p.m.
Join us for a fun evening and quality cuisine. Lots of birdie chatter, table and audio quizzes and  a light hearted award for Best Bird photo in Wensum Valley in 2019 Tickets £20 for two courses and £25 for three. See Forthcoming events for further details.
To access our Twitter page click on the  #WV Bird tweets link in the Twitter box, on the right hand side of this page, which will take you to the WVBS Twitter page – why not look and see what interesting goodies are here or even better contribute to the site yourselves. If members need help then please see the article in October 2018 Newsletter.
WVBS is registered as a fundraising cause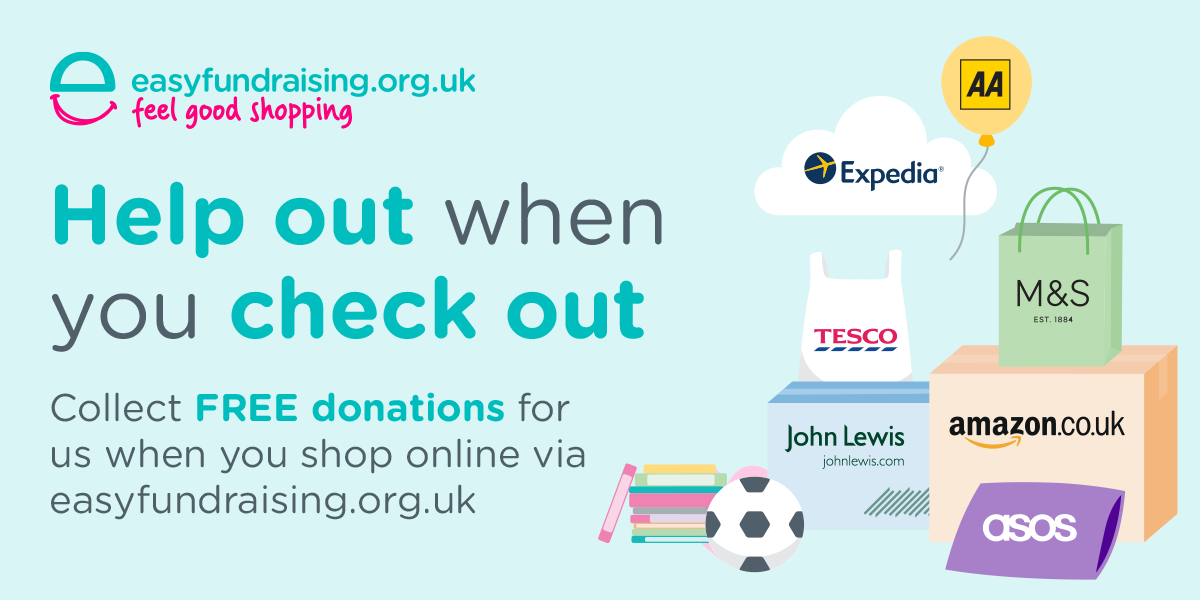 Every time you shop on the internet we receive a thank you donation at over 3600 major retailers and it costs you nothing!! Please register now at http://www.easyfundraising.org.uk