Welcome
Welcome to the website of the Wensum Valley Birdwatching Society.
 WVBS is an active and friendly Norfolk  birdwatching society with  c130 members. Our indoor meetings  are held on the third Thursday of each month at 7.30p.m, and feature a guest speaker. They are held at Great Witchingham Village Hall, Hubbards Loke, NR9 5AZ. (Directions to the hall can be found at www.gwvh.org.uk).
We also organise bird-watching field trips each month to different outdoor venues.
Details of our activities are advertised here, on our Twitter site and in local parish magazines. For more  information about  WVBS, follow this website where you find further details of forthcoming events, and also recent reports about our Indoor Meetings and Field Trips.
 WVBS covers the area of the Wensum Valley  in Norfolk which follows the River Wensum between Norwich and Fakenham. (A map can be found by following the link in "Submit Your Bird Sightings").
Formed in March 2003, the society has the following aims:
Encourage and share the enjoyment of birdwatching in the Wensum Valley.
Encourage novice birdwatchers to take an active part in birdwatching.
Share information with other members.
Gather and collate data on birds in the area.
Participate in regional and national surveys within the defined area.
Liaise with other conservation groups within the area and more widely.
To administer the society in an environmentally sensitive manner.
We have a good mix of experienced birders and beginners and we are always happy to welcome new members and visitors to any of our activities. (If you are interested in joining follow the heading for "Join Us").
We look forward to welcoming you to one of our outdoor meetings, or our indoor meetings at Great Witchingham Village Hall, click here for directions 
Stop press
Events cancelled for June
We regret to advise that we have cancelled the Indoor meetings and  Outdoor meetings for June. We will keep a close eye on Government guidelines and will look to restart or programme of events as soon as possible.
Virtual Meeting   Normal for Norfolk talk by Allan Hale
7.30 p.m Thursday 18th June 2020
We are delighted to advise that we are able to offer an evening with our famous friend Allan Hale who has kindly offered to deliver a talk called Normal for Norfolk, via the Zoom Platform. Knowing Allan there will be nothing normal at all and we will be thrilled by his anecdotes. All members are welcome to join us and we will send an invitation, including a link to join the meeting, by e-mail.
If you are interested in taking part then it would be helpful if you could download the Zoom Application and look at the tutorial for joining meetings. When you log on for the talk, you will need to ensure you have clicked the options to allow Audio and permit/switch on Video. The download  of the programme is  available via the App Store on Apple and Android devices and for other operating systems you can download the Application from the Zoom US site. No fee is payable for joining.
We will be available by phone on the night to talk you through any join up problems, and phone details will be on the meeting invite.
The meeting is available only by invitation. If you are interested in joining us and would like to become a member of the Society then please ring me (Keith Walker)  on 01603569897 or contact me by e-mail at wvbs.chair@gmail.com
WVBS WhatsApp Group
In these worrying times members are encouraged to join our group and can communicate with each other if help is needed.
We would also encourage existing group members and new ones to regularly post sightings in and around the valley. If you would like to join please contact one of our joint co-ordinators Nick Edwards or Steve Chapman by text or phone and they will include you. Nick's number is 07565 602249 and Steve's is 07595332035.
Western Isles Trip 28th August 2020:
The Society has organised a members trip to The Western Isles with Oriole Birding, which remains in place. We will naturally review the position regularly with Oriole and hope that the tour goes ahead.  See Forthcoming Events for full details.
Twitter
To access our Twitter page click on the  #WV Bird tweets link in the Twitter box, on the right hand side of this page, which will take you to the WVBS Twitter page – why not look and see what interesting goodies are here or even better contribute to the site yourselves. If members need help then please see the article in October 2018 Newsletter.
WVBS is registered as a fundraising cause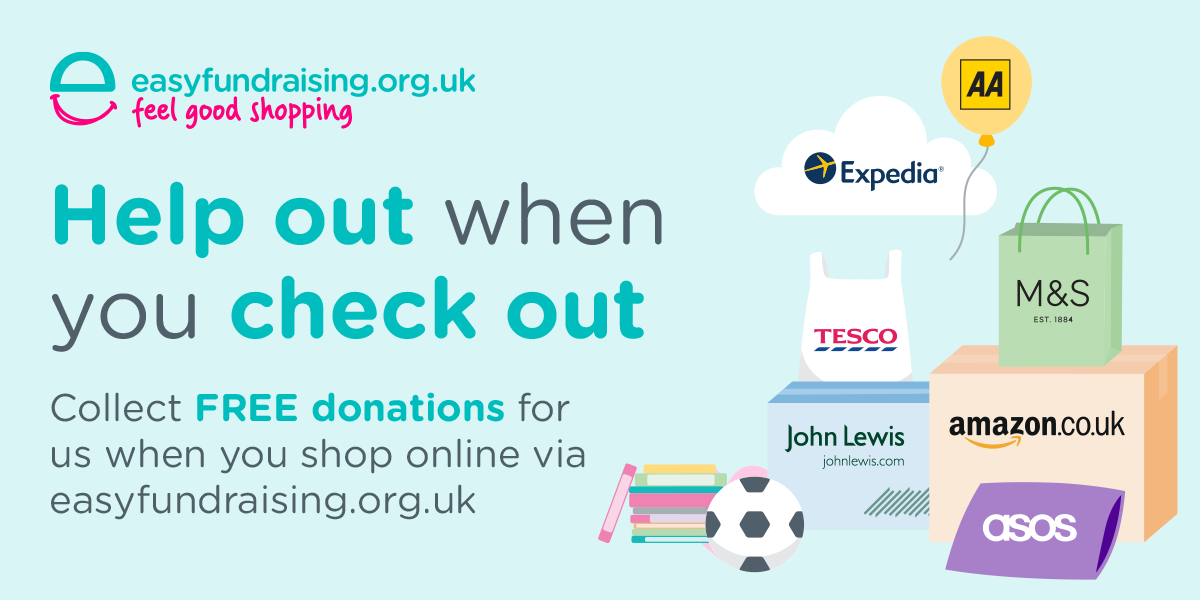 Every time you shop on the internet we receive a thank you donation at over 3600 major retailers and it costs you nothing!! Please register now at http://www.easyfundraising.org.uk