Welcome
Welcome to the website of the Wensum Valley Birdwatching Society.
 WVBS is an active and friendly Norfolk  birdwatching society with  c130 members. Our indoor meetings  are held on the third Thursday of each month at 7.30p.m, and feature a guest speaker. They are held at Great Witchingham Village Hall, Hubbards Loke, NR9 5AZ. (Directions to the hall can be found at www.gwvh.org.uk).
We also organise bird-watching field trips each month to different outdoor venues.
Details of our activities are advertised here, on our Twitter site and in local parish magazines. For more  information about  WVBS, follow this website where you find further details of forthcoming events, and also recent reports about our Indoor Meetings and Field Trips.
 WVBS covers the area of the Wensum Valley  in Norfolk which follows the River Wensum between Norwich and Fakenham. (A map can be found by following the link in "Submit Your Bird Sightings").
Formed in March 2003, the society has the following aims:
Encourage and share the enjoyment of birdwatching in the Wensum Valley.
Encourage novice birdwatchers to take an active part in birdwatching.
Share information with other members.
Gather and collate data on birds in the area.
Participate in regional and national surveys within the defined area.
Liaise with other conservation groups within the area and more widely.
To administer the society in an environmentally sensitive manner.
We have a good mix of experienced birders and beginners and we are always happy to welcome new members and visitors to any of our activities. (If you are interested in joining follow the heading for "Join Us").
We look forward to welcoming you to one of our outdoor meetings, or our indoor meetings at Great Witchingham Village Hall, click here for directions 
Latest news.
Special Membership Offer
What a brilliant start to the year. Our indoor programme for 2020 began by welcoming Nick Acheson the well known Norfolk naturalist who  produced a compelling new talk entitled Norfolk Conservation.  We build on this with our next Indoor Meeting when we are fortunate enough to have Hugh Hanmer from the BTO, who is going to talk about Project Owl – Secrets of the Night.
This coincides with an offer for anyone joining the Society now. We are offering 14 Months Membership for the price of 12 in February 2020. You will then have free admission to some brilliant talks and qualify for all the rest of the goodies we offer. Single Membership is £11.50, Couples £17.50 and Students £5.00. Just click on the join us tab for more information.
Next Indoor Meeting : 20th February 2020 at Great Witchingham Village Hall 7.30p.m
Speaker:  Hugh Hanmer (BTO) – Project Owl – Secrets of the Night.
From 30th September 2018 to 30th March 2019 more than 9,000 volunteers took part in a BTO survey to help us learn about the Tawny Owl population change and understand more about their calling behaviour. Other work on Owls is continuing and Hugh will enlighten us with the latest "Secrets of the Night". We love speakers from the BTO – their talks are always fascinatingly crammed with information about birds. Guests are welcome and we ask for a donation of £3.
Next Outdoor Meeting: Santon Downham & Area : Saturday 29th February
Leader/Coordinator: Sue Gale
Meet at Forestry Commission car park, Santon Downham, (Grid reference: TL816877 Nearest postcode: IP27 0TQ)
for a 7.00 am start to walk the riverbank in search of Lesser-spotted Woodpeckers (not guaranteed!). The path along the river can be muddy and slippery, and the distance may be as much as 2 miles in total. For those who do not wish to make this early start there will be a second starting time of 9.30am and walking will be easier. We will explore the Santon Downham area and then, for those who wish, we will head to Lynford Arboretum, probably after lunch. Here we might hope for Hawfinches and even a Firecrest. There are toilets at the Forestry Commission car park. Please bring a packed lunch – and maybe breakfast – if you intend to stay for the whole day. Guests welcome and will need to book in advance – a donation of £3 is requested. E-mail wvbs.publicity@gmail.com to take part .
Western Isles Trip 28th August 2020:
The Society has organised a members trip to The Western Isles with Oriole Birding who will chauffer us and guide us. Places are going quickly with only two remaining. See Forthcoming Events for full details
To access our Twitter page click on the  #WV Bird tweets link in the Twitter box, on the right hand side of this page, which will take you to the WVBS Twitter page – why not look and see what interesting goodies are here or even better contribute to the site yourselves. If members need help then please see the article in October 2018 Newsletter.
WVBS is registered as a fundraising cause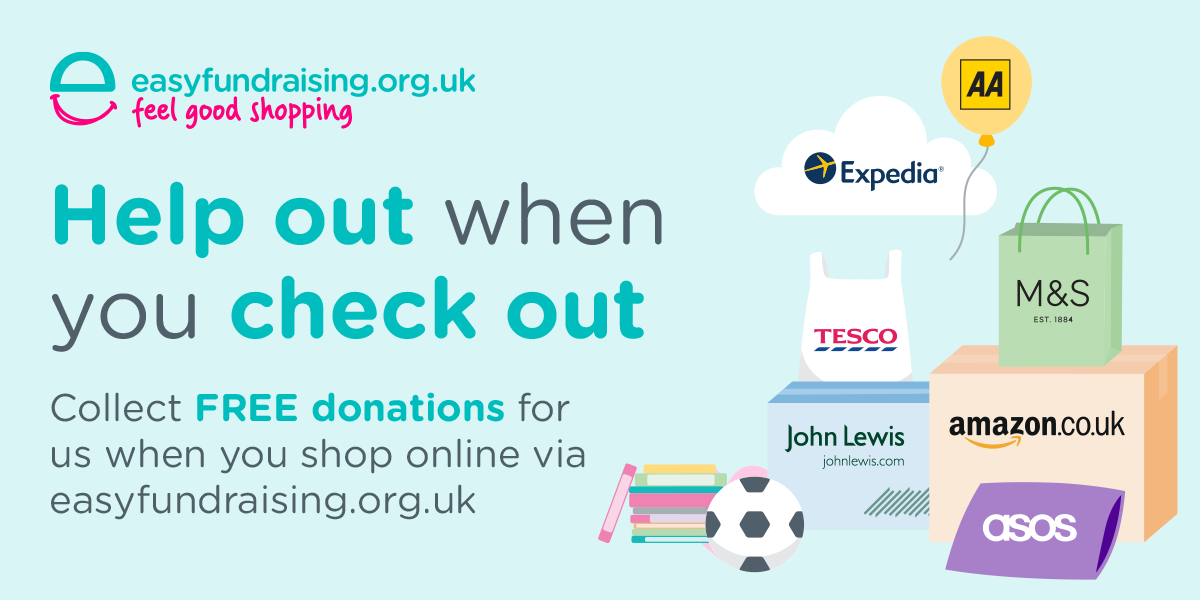 Every time you shop on the internet we receive a thank you donation at over 3600 major retailers and it costs you nothing!! Please register now at http://www.easyfundraising.org.uk